⏳ Are you in a hurry? Then here's your Peeps Eyeglass Cleaner Reviews snapshot:
Usability

Reliability

Value for Money
Quick Summary
A contact-free cleaning solution for both corrective glasses and sunglasses powered by the same carbon microfiber technology (CMT) used by NASA.
Pros
Safe to use for all types of optical lenses;
Uses space-station-grade technology for cleaning;
Scratch-proof and durable.
Cons
Use is limited to 500 uses;
Can be difficult to order for customers overseas;
Cannot be used for larger devices
Introduction to our Peeps Eyeglass Cleaner Reviews
Welcome to our Peeps Eyeglass Cleaner reviews!
Anyone who wears glasses knows what a hassle it is to keep them clean and clear. In both hot and cold weather, they end up fogging up. The natural oils on your face and hands will accumulate throughout the day and every time the lenses on your glasses come into contact with your skin, you're bound to get smudges on them no matter how hard you try to keep them clean.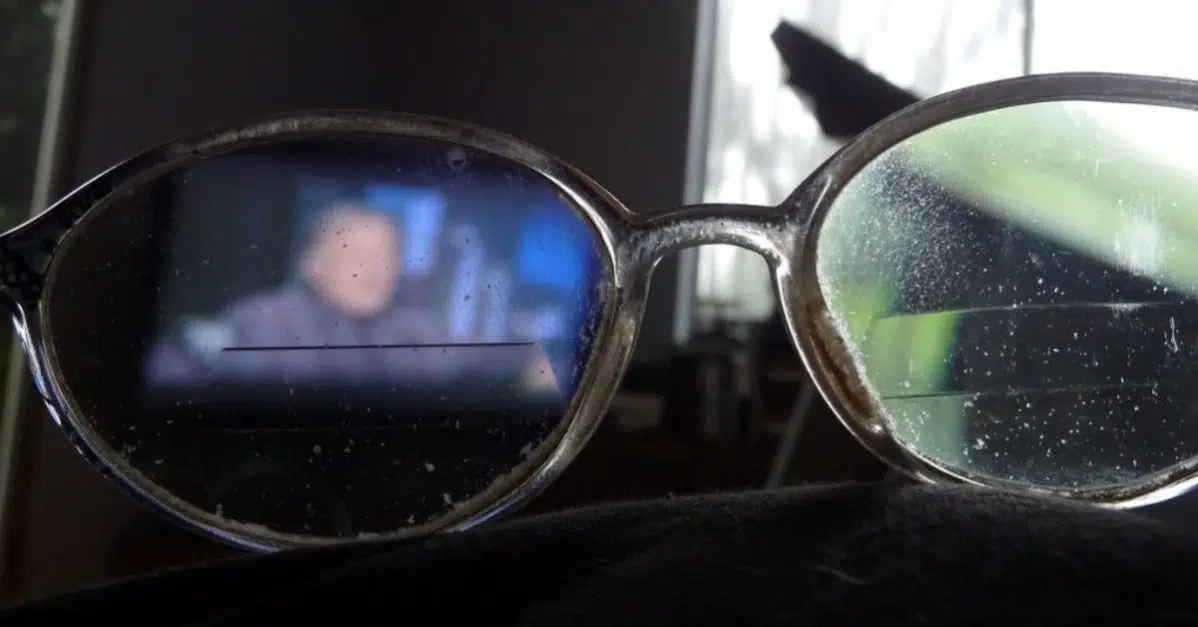 Optical companies that produce glasses often pack specialized cleaning cloths and solutions for the care of each pair sold. But are these enough to keep your glasses clean? Also, at a time when viral infections can be picked up from the most innocuous surfaces have everyone running scared, is there a way by which glasses and sunglasses can be sanitized on the go?
That's where Peeps by Carbon Klean come in.
What Is It?
Shaped like a pair of pincers with cleaning sponges attached at the tips, Peeps Glasses Cleaner by Carbon Klean is a completely different, virtually contact-free cleaning solution for both corrective glasses and sunglasses.
These pads were made to be absolutely safe and were crafted using the same Carbon Microfiber Technology (CMT) used for the cleaning materials that NASA uses to keep the windows and lenses of the International Space Station sparkling clean and clear.
Each pair of pads in a Peeps glasses cleaner is good for 500 cleaning sessions.
---
Features
Here are the features of Peeps lens cleaner;
Peeps glasses gleaner by Carbon Klean measures 1 × 2 × 5.25 inches and weigh around 12 ounces;

Body is available in plain, electroplated, and soft-touch surfaces and a variety of colors

One pair of cleaning pads featuring carbon molecules, with each pad measuring 1.97 x 0.79 inches; and
One micro cleaning brush for Peeps carbon eyeglass cleaner maintenance.
---
How to Use It?
Using the Peeps glasses cleaner is a breeze – here's how:
Lightly moisten the surface of your lenses by spraying on water or the cleaning solution recommended by your optician or opthalmologist;
Slide the Peeps over the lens and, using a circular motion, swipe the cleaning pads over the surfaces to remove moisture and smudges;
Repeat the process with the opposite lens;
When done cleaning, clean the Peeps using the brush provided in the kit
Peeps by Carbon Clean fits comfortably in your hand and easily slides and glides over the surface of your glasses, regardless of whether these are made of glass or plastic. These work equally well on corrective glasses, costume glasses, reading glasses, sunglasses, and protective goggles.
Another good way to use your Peeps is to use them to get rid of smudges from the screen of your mobile phone or tablet. Use the cleaning solution recommended by the manufacturer as water could damage the device.
---
Benefits and Advantages
Based on our own Peeps Carbon Eyeglass Cleaner reviews, we've noted that they have the following benefits for users:
Ensure clear vision – The carbon molecule material used in the Peeps' cleaning pads effectively and efficiently mops off smudges to ensure the clarity of one's lenses, and these are non-abrasive, so there's no fear of them scratching up the lenses on glass or plastic specs;
Visual safety – Aside from preventing scratches from blurring your vision when you wear your glasses, Peeps by Carbon Klean also keep your lenses from fogging up from heat or cold;
The ultimate in functionality – It keeps any sort of spectacles clean, and they're also small enough to carry around in your pocket to keep your lenses shiny wherever you go. The best part is that you can also use your Peeps to clean the touchscreens of your mobile devices; and
Better for the environment – CarbonKlean Peeps eyeglasses cleaner are made with sustainably sourced materials and the company behind it ensures that it keeps as small a carbon footprint as possible.
---
Users' Peeps Eyeglass Cleaner Reviews
Now let's turn to real-world Peeps glasses cleaner reviews:
"I was skeptical at first on whether Peeps would actually work, but I've never had my lenses this clean, and they are so easy to use and carry around. I love them and highly recommend!"

John, NJ
"This is an amazing product! I use my Peeps lens cleaner every day and love them. They arrived in a timely fashion and were exactly as they appeared on the site. They're easy to use and easy to carry around without the fuss and mess of the spray I used to use. I am so happy with the product that I ordered six more for Christmas presents!"

Kristin, Ohio, USA
"We picked up some of these at Vision Expo. I struggle to get all the smudges and streaks off of my glasses all the time due to the antireflective coating, and my husband and I half-jokingly fight over who is going to clean them! I was pretty skeptical of this, but I gave it a whirl – and wow! This is possibly the cleanest my glasses have ever been (and easiest cleaning ive ever had.) I'm going to have to pick some more of these up for my personal use, as well as for my other opticals."

Dr. Norton D.
"I went to the Eye doctor to have my glasses adjusted and I was telling her how dirty my glasses were all the time. I clean them at least ten times a day. [She] told me about Peeps [and] I used the sample – and wow! I was amazed at how clean and clear my glasses were. I have had my Peeps lens cleaner a few days and only have to clean my glasses once a day now. I love my CarbonKlean PEEPS and I am going to get more for my family members. I am also going to order the one to clean my phone and iPad, too."

Kirk J.
---
Peeps Eyeglass Cleaner Pricing (Discounted)
For our Peeps eyeglass cleaner reviews, let's talk about cost. Individual products and packages are priced at:
Take note that this price does not include taxes. Also, orders within the United States are shipped for free.
Money-Back Guarantee
Interestingly, while most companies offer a return/refund policy within 30 days, Carbon Klean only allows returns and refunds within a fourteen-day period.
Keep in mind that only unopened products in their original packaging (inserts included) will be accepted and those returning items need to send a copy of their sales invoice with the item to the company headquarters in Powell, OH. Nevertheless, whether or not a customer will get a refund is still dependent on Carbon Klean's discretion. Also, it will take an additional fourteen days of processing before the refund can be credited to the customer's account.
Where Should You Buy Peeps by Carbon Klean?
For our Peeps eyeglass cleaner reviews, we recommend that you buy your Peeps only from the official Carbon Klean website. Also, they also sell replacement pads – a good thing because each set is only good for 500 cleans. Best to avoid Amazon Resellers to remove any loss of refund policy.
---
Conclusion to our Peeps Eyeglass Cleaner Reviews
Now to wrap up this Peeps eyeglass cleaner reviews;
What is it best used for?
The Peeps eyeglass cleaner by Carbon Clean works well for both cosmetic and prescription eyeglasses as well as sunglasses;
Peeps lens cleaner may also be used for handheld digital devices such as micro-media players, smartwatches, and mobile phones.
What is not best used for?
Given the size of these Peeps, these probably won't work very well with items bigger than a mobile phone screen. That said, we wouldn't recommend it for iPad or tablet screens.
Peeps Glasses Cleaner Alternatives
The only thing we can think of that would be a viable replacement for the Peeps are small microfiber cloths that are highly absorbent and can deal with smudges without compromising the quality of the spectacles' surface
Peeps Eyeglass Cleaner Reviews Final Word
Having advanced antimicrobial technology for cleaning your personal items is something that people find important.
In this case, having a set of Peeps by Carbon Klean in your possession is certainly a change of pace from the standard antimicrobial sprays and solutions which are commonly sold with pairs of glasses or recommended by optical health experts. Not only are these handy little implements portable, but they clean effectively and can be used for more than just your glasses.
---
FAQ
How does the Peeps by Carbon Klean eyeglass cleaner work?
Carbon molecules are embedded in the fibers of the Peeps' cleaning pads and these effectively mop off oils exuded by the skin, moisture, and dust particles without scratching the surface of one's lenses. However, these require replacement after 500 uses.
How much does the Peeps eyeglass cleaner cost?
If you buy the product from the official website, prices will vary based on individual or package purchases.
---
That's all for now:
If you've read all the way through this Peeps eyeglass cleaner reviews, we are grateful. Hopefully, you now know the features, as well as pros and cons of this amazing gadget! We have a large collection of articles, guides, and comparison reviews of gadgets, consumer products, and others! Feel free to check them out;